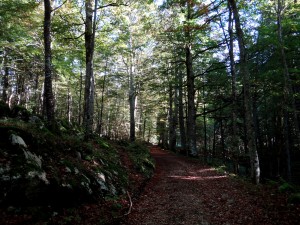 Located at 10 minutes by car from the gîte des Rimets
, the site of the Ecouges is representative of the mountain forest essentially composed of beeches, maples, fir trees and ravines. With a surface area of 918 hectare, the site of the Ecouges goes from 880 to 1600 meters of altitude; its natural wealth is due to the different reliefs and environments (cliffs, meadows, clearings…) but also to the several springs.
A site for walking, observation and admiration :
With some luck and especially a lot of discretion and patience, you may observe in the forests or in the clearings chamois and forester birds woodpeckers (great spotted woodpeckers and/or black woodpeckers).
Higher, at the level of alpine pastures, thanks to a clear view, maybe will you be flown over by a golden eagle looking for marmots. More than 70 species of birds and around twenty species of mammals live on this territory!
This site has a potential of interpretation and awareness to an outstanding environment: various ecosystems (fauna and flora) ecological cross-cutting themes (hydrologic cycle, geology, countryside, and renewable energies), a cultural heritage and pastoral and silvicultural activities.

Flora : Lilium martageau, Whorled Solomon's-seal, dog's mercury, pale St. John's-wort, Aconitum variegatum, deer fern, Small-leaved Helleborine, lady's slipper orchid
Fauna : Chamois, deer, marmot, golden eagle, circateus gallicus, black grouse, ghazel grouse, woodcock, pygmy owl, Alytes maurus, Alpine triton, greater mouse-eared bat, horseshoe bat
Housing : beech grove, fir tree plantation, maples
Historical heritage : vestiges of the former Chartreuse (1116), convents ruins, oratory known as « Versou », Chapel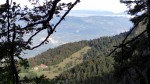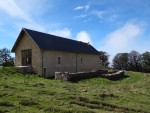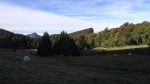 Links of Vercors TV reports :
http://vercorstv.wmaker.tv/Les-Ecouges-un-Espace-Naturel-Sensible_v534.html
http://vercorstv.wmaker.tv/Les-Ecouges-une-cathedrale-de-Givre_v560.html
http://vercorstv.wmaker.tv/La-genese-du-massif-des-Ecouges_v633.html
http://vercorstv.wmaker.tv/Focus-sur-la-flore-et-la-faune-des-Ecouges_v651.html
http://vercorstv.wmaker.tv/Les-Ecouges-la-Reserve-Biologique-Integrale_v681.html