The gîte's team
Sporty "just for pleasure" with a predilection for activities outdoor, I am attracted by protected and calm. Surrounding, it explains the reason why I succumbed to the charm of this old farm and I set myself the challenge to revive this gîte, being sleepy for 6 years.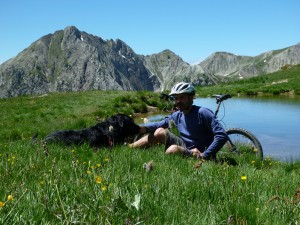 I have always been in love with nature and wide areas and, in 2003, I discovered this particular life of being a touristic host somewhere in the mountains.
I started as keeper helper in the refuge of la Cougourde where I have worked for several seasons. Quickly, I decided it would become my profession and, in 2006, I started to manage of the stopover accommodation of the Entremonts in Chartreuse, managed today by my friends Emilie and Vincent. In 2011, I started a new adventure by taking the management of another refuge in the Mercantour, the refuge de la Cantonnière, with Alex.
After a few years of search, I've finally found this place where to settle down and where to keep on sharing my passion for mountains and outdoor activities in the framework of a touristic welcome, simple and comfortable, natural and convivial. I propose a cuisine as generous as tasty coming from my mother's advice and from Paule, my Provencal grandmothern, perfected during these years in gîtes and refuges.
Practicing regularly trail, mountain bike, bike, skating, snowshoe hiking and ski touring, I will be glad to advise you on the itineraries and activities that you can practice from and close to the gîte.
I will welcome you at the gîte des Rimets with Donald and Dingo. Donald is my dog nicknamed « the venerable » by the trailers and Dingo is the kitty asking for strokes all day long.
I invite you to discover the Vercors, and particularly this unknown massif of the Coulmes overflowing with wealth.
Pierre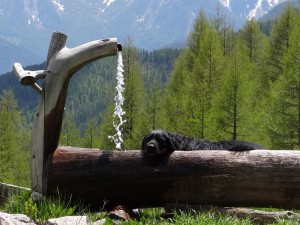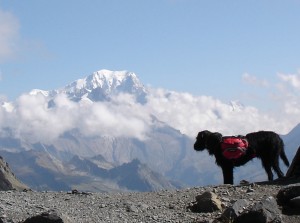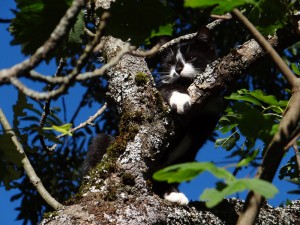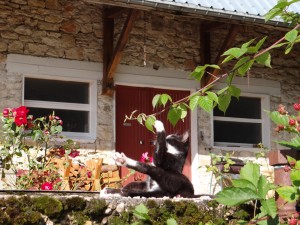 Diaporama photos